The International Society for Cellular Therapy (ISCT)'s silver jubilee Annual Meeting took place last week in London, United Kingdom. With more than 1300 delegates from academia and industry, it was ISCT's largest meeting to date, a fact that highlighted the growing nature of the field.
Taking place from May 3-6 at London's ExCeL, this year's meeting focused on highlighting some of the most cutting-edge developments in emerging cell and cell-based gene therapies: as such, there was no shortage of sessions focused on gene-edited cell-based therapies – particularly those utilizing T cells – for autoimmune diseases, and stem cell-based therapeutics (here, prominence was given to MSC-based therapies). These sessions highlighted advances in the discovery of disease markers and improvements in our understanding of behavior mechanisms of diseased tissue that can be exploited to target disease. The heavy focus on T cell-based therapies mirrors the current state of clinical development of these medicines.
The presidential plenary focused on T cell immunotherapy, with speakers including Martin Pule (University College London), Helen Heslop (Baylor College of Medicine) and Chiara Bonini (Ospedale San Raffaele).
Alongside scientific sessions focused on cell-based therapies, sessions discussing materials and quality issues that support these therapies were also heavily featured. For instance, hot topic sessions on human platelet lysate as well as measurement of endotoxin and mycoplasma detection as quality control assays for cell therapy product release drew large crowds.
Akron participated in a quality-track session, discussing the importance of ancillary materials to cell therapy products alongside panelists from Thermo-Fisher Scientific, GE Healthcare and STEMCELL Technologies. The panel session highlighted, in particular, the regulatory landscape for these components – which includes, among others, cytokines, recombinant proteins and various chemicals – and the progress on regulatory efforts to standardize cell therapy development through standards, Drug Master Files and various regulatory submissions  (INDs, BLAs, etc.).
As a whole, the meeting highlighted how advancements in cell therapy development have exponentially grown over the past couple of years especially with respect to in vivo work, demonstrating that we are on the cusp of some really exciting clinical developments.
Next year's meeting will take place in Montreal, Canada (at the Palais des congrès de Montréal) from May 2 – 5, 2018. Save the date. This will be followed by Melbourne, Australia in 2019.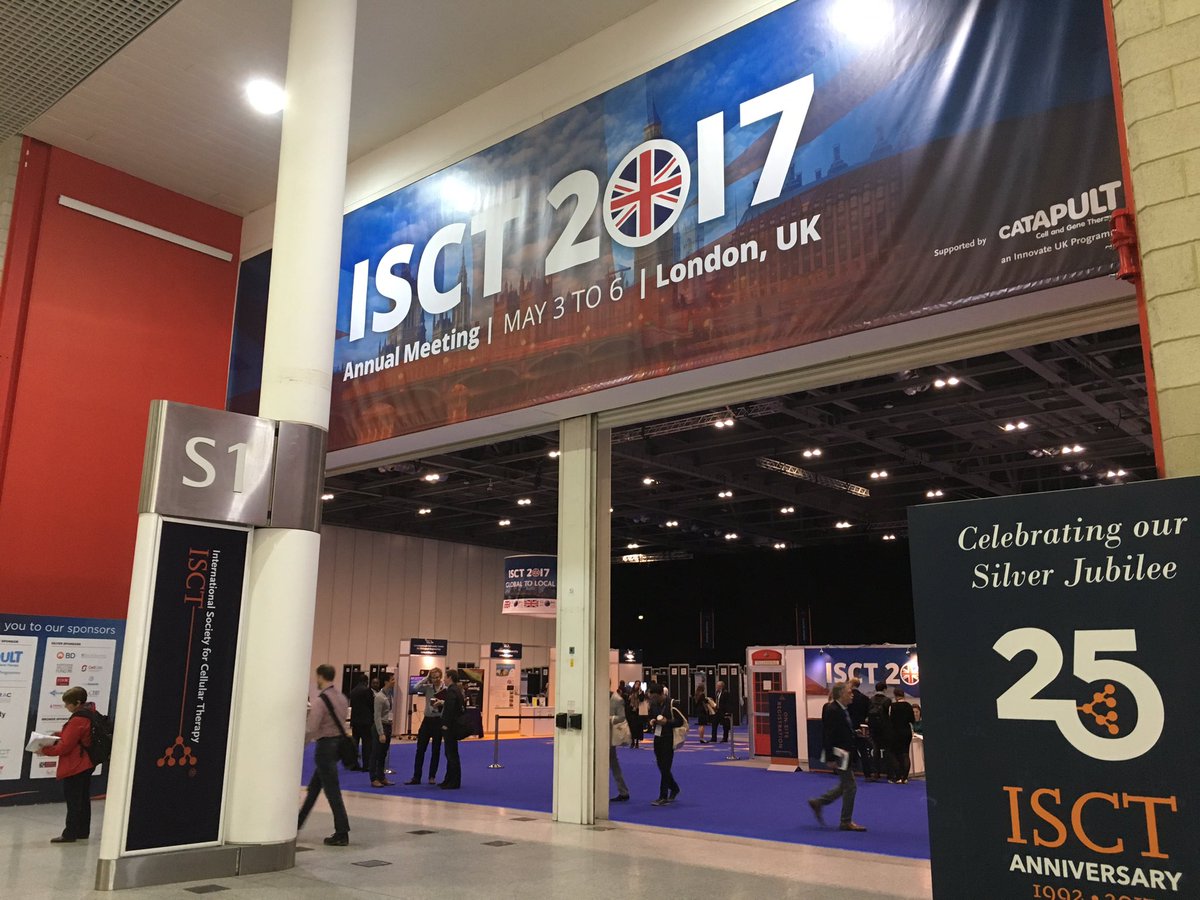 Photo from @shirazziya. Cover image by @ngaire_elwood.